New approach to golf performance
What You Will Learn:
How to get deeper satisfaction and enjoyment from your golf through a learning mindset instead of overloading yourself with endless technical instruction How to unlock your natural, consistent and most powerful swing without forcing your body into horrible (and totally) uncomfortable positions.
How to take play your best (and most consistent) golf when the pressure is on.
How to maximize your performance without needing to spend hours and hours each week on the practice fairway.
More about Cameron
Who's this Cameron Strachan and what's he on about?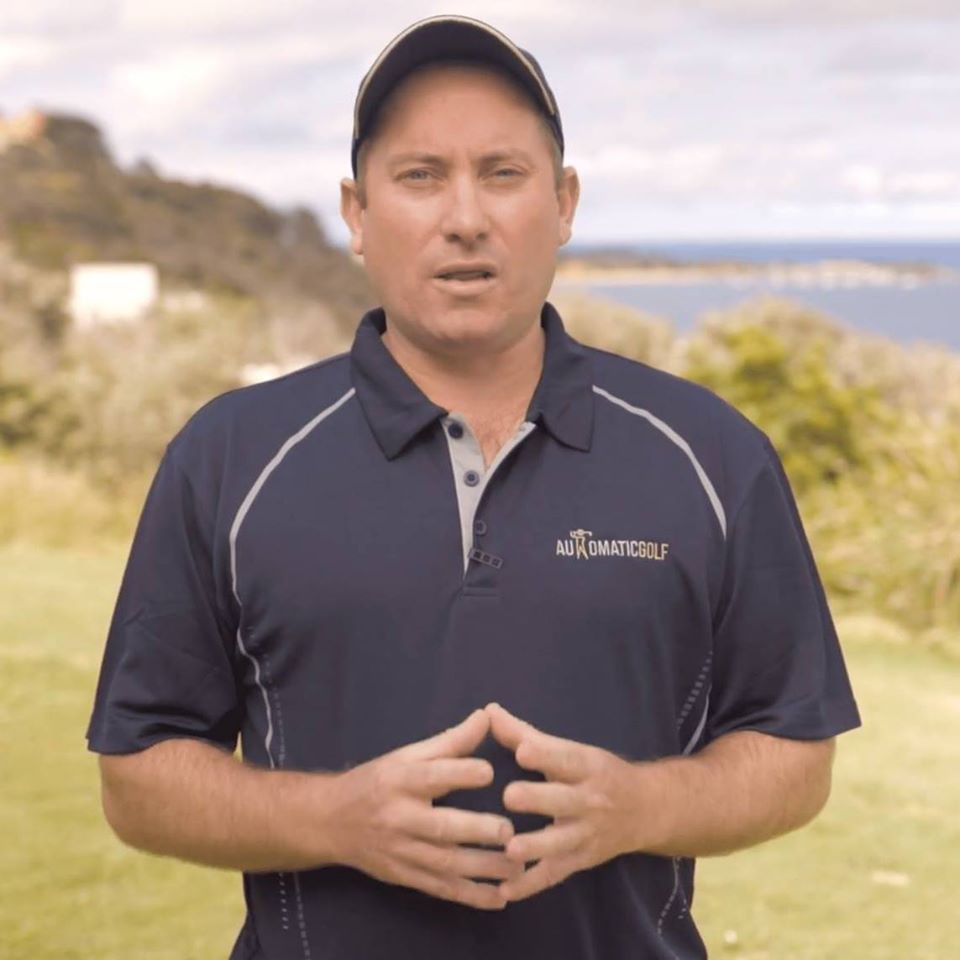 G'day there, my name is Cameron Strachan. My first game of golf was nothing special – it was actually bloody awful. I shot 156 and took 17 hits on the first hole.
My second game was worse – shooting over 160. I had no special talent or skill for the game. But something intrigued me with golf.
The next few months were spent hitting balls in a horse paddock near my home. I'd go back and forwards, totally immersed in the game of golf. And my scores improved too. I broke 100, then 90 and before long I had shot a par round.
Some people thought I was talented and had a gift. This wasn't the case and few knew how dedicated I was.
My success attracted the attention of the local golf scene and I won a golf scholarship soon after. This was the first time I had official golf lessons and it certainly was an eye opener for me. You see, the lessons didn't work too well. I started to struggle and lose my game.
World's Best Putter
"Cameron turned my putting from the weakest to my strongest asset…I continue to use his style and am regarded as one of the best putters on tour"
Aaron Baddeley – PGA Tour Star
Cameron you are spot on. I am returning to golf after heart surgery and a frozen shoulder. I have been stretching and following your Bioswing advice. Yesterday I took my first full swings and the ball took off. My strength is down and my timing is not quite there but it was a fabulous feeling to strike the ball in the middle of the club and watch the ball fly just as I intended.Your methodology far exceeds any that I have witnessed in 41 years of teaching/coaching golf. Congratulations and continue your excellent work
Phil Scott, PGA Professional
I have been reading/following your technique, many of the properties and values I share. Keeping it simple is certainly a philosophy that would be best undertaken by all golfers, certainly those less proficient, but amazingly it often seems that the reverse is true. And as we age a less rotational action is certainly logical and practical
More enjoyment
Now as I explained a few weeks ago, since I've been using AG my enjoyment for the game is on another planet, I don't beat myself up anymore when I hit a bad shot, my ball striking has improved.
I also know that my game plan for golf has changed.. I now go for everything because of how I feel about the shot (enjoyment,ball striking and not beating myself up when I hit a bad shot).
Sanj, UK
Best round in 5 weeks
Hi Cameron, Got your book day before comp day, so only had time to implement the singing process. While I had some bad shots, I was free to move on & hit the next ball well. I had best round in 5 weeks & stableford points 38 (15 points better then the best in last 5 rounds). I felt really good about myself & really enjoyed the game. Will go back to the book & start on the first parts of your learning process. Remarkable, thanks so much.
Greg.
Beautiful
The article is beautiful! … this is a very good reminder that much of what goes wrong in regular sport play really is a matter of chance. Very nice.
Jeff Simons, Professor of Sports Psychology, California State University
My best ever score
Hi Cameron,
Just to say thanks.
Today I scored 42 on the back 9 at Yas Links Abu Dhabi a notoriously difficult course here in the UAE, my best ever score and the third time I have tried your techniques on the course. The game was effortless, enjoyable and free of tension thanks to your guidance. No lost balls, no bunkers, no hazard, no water and some great ball striking.
Simon Hutcheson
Reduced handicap by two and scored 75 off the stick!
Hi Cameron
A quick note to thankyou on your tips. This is the first time I have replied but must say you simplicity has helped. This is my second 'lesson' and have taken onboard your playing advice. Played Monday and reduced my gross by 4 shots and today reduced my gross score by 5 shots having 75 off the stick, very happy. Keep informing me, I wll probably hit the brickwall sometime but have reduces my H/C by 2 strokes, again thanks
Bill
Amazing results
Hi – just for your info – I had started to do this over the past three weeks and have found a huge improvement (before even knowing who Cameron Strachan is). Same for putting: no practice putts and amazing results.
Hey – this is probably why people play well after a break – no expectations (playing on auto pilot). Later, they start to take themselves seriously.
Leon
A convert
Thanks for your perfect putting; I read it and didn't believe a word of it. But I'm the worst putter imaginable …even putting one handed to overcome the yips and it worked to some extent. So being completely desperate, I tried your 'natural' method and I'm a convert. Only had one round with it so far but did not have ONE three-putt!!!. I look forward to continued improvement! Thanks,
Bill D